Compassion Camp July 13-17
Join us for Compassion Camp July 13-17 on FB Live/YouTube.
Compassion Camp: Be Kind. Be Loved. Be You. is an At-Home/Virtual VBS where kids and their families will explore what it means to have compassion for others, ourselves, and the world. It is geared toward preschool-age children and K-5th graders, and it is incredibly flexible, adaptable, and fun for the entire family, older siblings included.
Compassion Camp Themes:
At the Table: Luke 15:11-35
To the Neighbor: Mark 2:1-12
For Myself: Mark 12:28-31 and Deuteronomy 6
Along the Way: Ruth 1:1-22
With the World: Leviticus 25
To register and receive your Compassion Camp packet, please email your name, mailing address, and age to rev.christinejohnson@gmail.com by June 30th.
St. Andrews United Church Service April 19, 2020
Book Study – April 22, 2020 on Zoom
Book study and discussion group: Becoming Better Grownups. Starts April 22, 2020. If you are interested please message/email Christine and she will send you the study guide.
Books are available online in ebook and audiobook formats or paper copies can be purchased through your local book seller such as Amazon.ca 
For more info click this link: https://www.penguinrandomhouse.com/books/586633/becoming-better-grownups-by-brad-montague/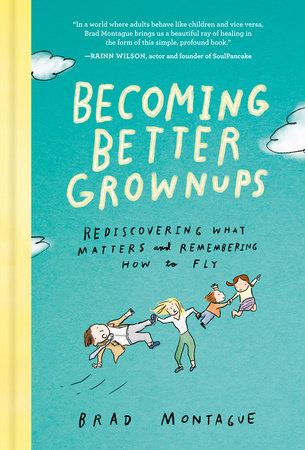 St. Andrews United Church Service on Easter Sunday
VLBS (Vacation-less Bible School) @ Knox. Afterschool (3:15-5pm) every 1st & 3rd Wednesday. The gathering on March 18 is cancelled but check back here to find out when we will be back. Come "Dig In" and enjoy a FREE afternoon of games, stories, crafts, experiments – and supper! For more information or to learn about transportation options for participants please contact: Rev. Anne: 366-3646 or 262-6258 annejanb@hotmail.com or Megan Keezer: 260-4479 megan.keezer@gmail.com